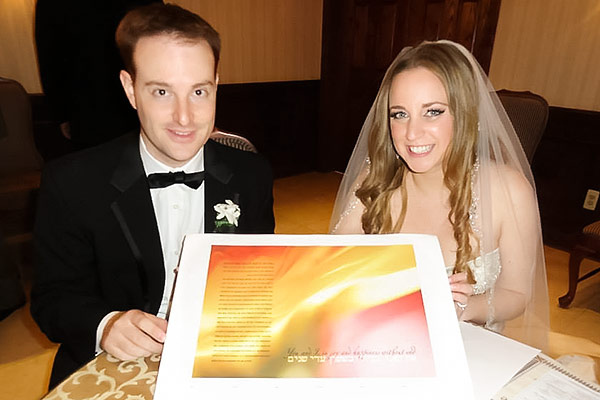 After their wedding, Elissa and Chris shared with me:
Just wanted to send you our thanks and gratitude for our beautiful ketubah! We absolutely loved it and got so many compliments on how unique and perfect it was. Thank you for working with us on this beautiful piece of artwork! Thanks again!
It's always wonderful to see a ketubah I made "in action" like this! Thank you Elissa and Chris for letting me contribute to your special day.