How to order your ketubah
Like all wedding planning, buying a ketubah can feel overwhelming, but my years of experience make it run smooth. Here's what you do:
Order your ketubah online. I'll create your ketubah, and then email you a proof to review.
After you approve the proof, I will print and your ketubah!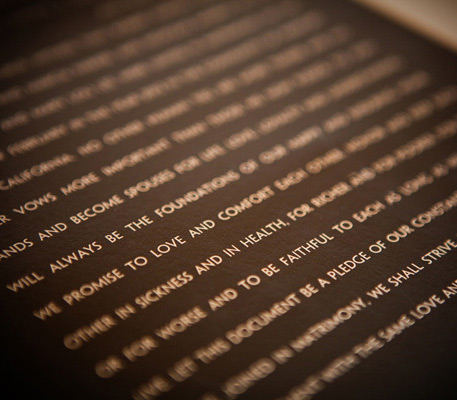 What you need to know when ordering your ketubah
How long does it take?
I am creating ketubahs for weddings on or after August 24, 2021.
It usually takes 3 to 4 weeks to create your custom-made ketubah. This includes time for you to find your Hebrew names (if needed); for me to create your ketubah; for you to review and approve the proof; and then for me to print and ship your ketubah. Learn the details
Need it sooner?
If your wedding is before August 24, 2021, contact me before placing your order so we can discuss your order and make sure I can fit you into my schedule. Any ketubah ordered less than 31 days before the wedding will incur a rush charge of $100.
How much does it cost?
I create my ketubahs the same way I create my fine art, using the highest-quality cotton-rag paper and archival ink. The personalization of the English and Hebrew text (adding your names, wedding date, and location) is included in the price.
We offer our ketubahs in two sizes:
A standard ketubah (11" x 15" artwork on 13" x 19" fine art paper) is $350.
A large ketubah (15" x 20" artwork on 17" x 22" fine art paper) is $425.
Additional charges:
Shipping: We ship FedEx Express Saver in the US for $15 (Canada is $35, the UK is $50).
Custom Texts: To use a custom text there is a $75 fee, plus an additional $75 if you need it translated into Hebrew.Learn more
There is a 6.625% sales tax for deliveries to New Jersey