New Modern Ketubah designs, inspired by nature
I am proud to announce these new ketubah designs for 2017, created from my latest fine art photography of nature.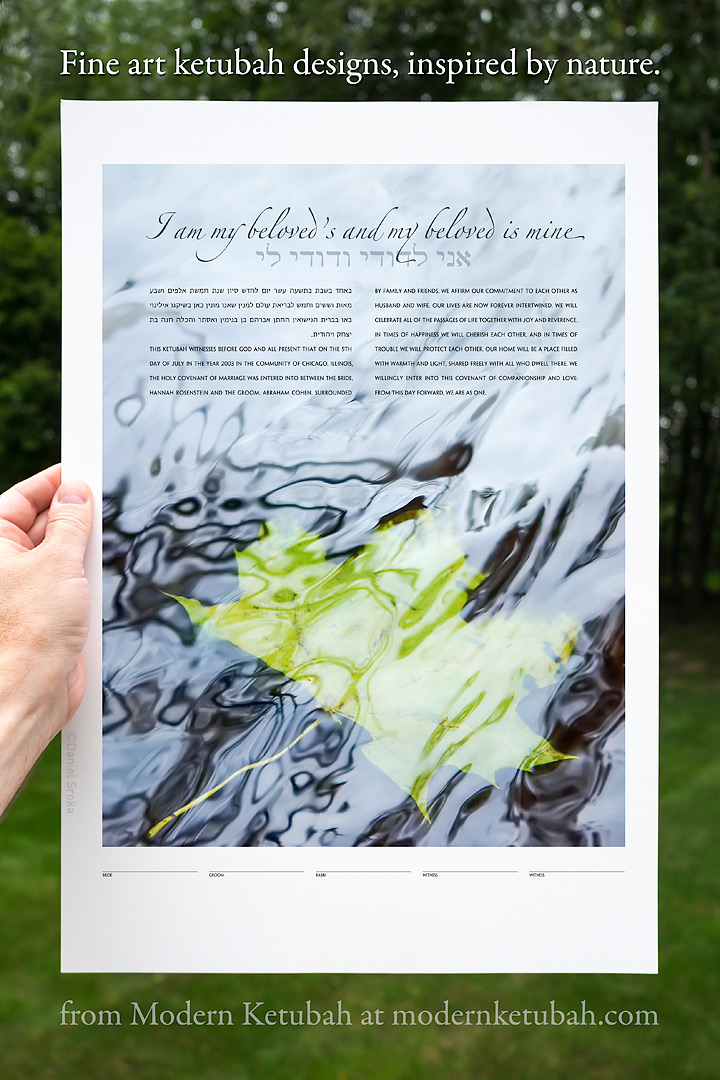 The Leaf Water Ketubah was created from a photograph of a leaf floating down a quickly moving stream, as the light reflecting off the ripples in the water.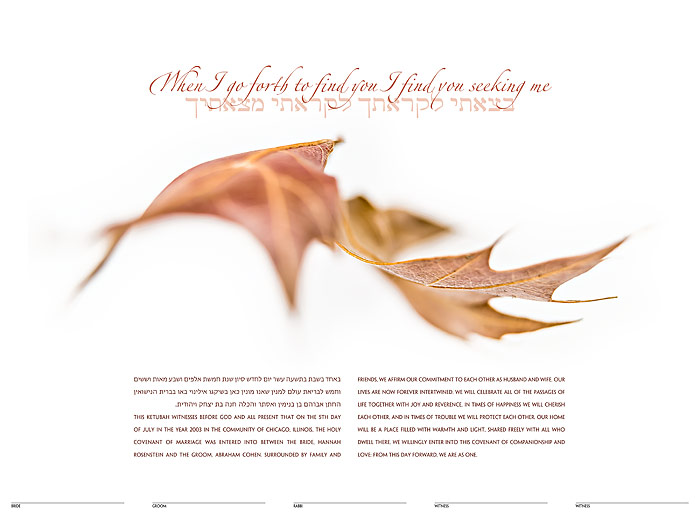 The Floating Ketubah features a photograph of a leaf, floating in the air as if caught in a sudden breeze.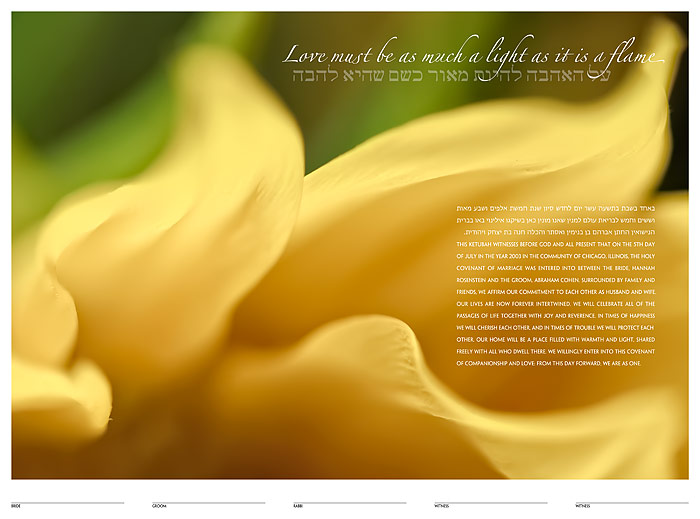 The Sunflower Ketubah features an abstract photograph of the petals of a sunflower, moving like a flame.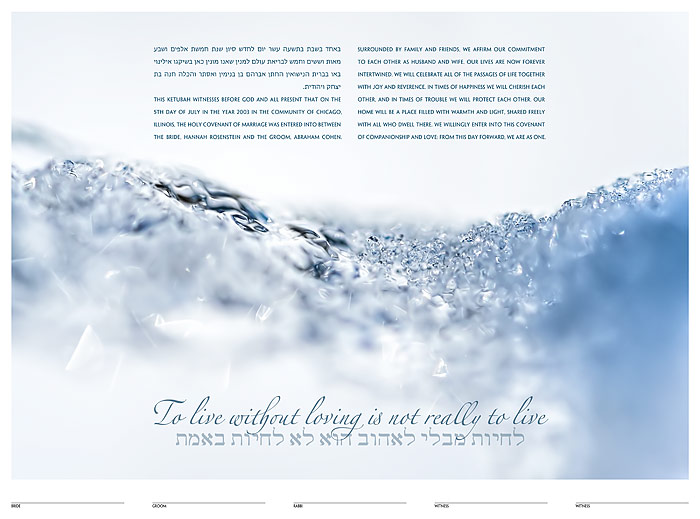 The Winter Sea Ketubah features a photograph of melting ice that creates the feeling of an ocean wave.
The Radiance Ketubah is a very abstract design, featuring a photograph leaf that appears to be ablaze with the heat and colors of summer.