My lastest ketubah designs created for our tenth anniversary
On our tenth anniversary, I am proud to announce six new ketubah designs for Modern Ketubah, all created from my fine art photography of flowers, leaves and even a sea shell.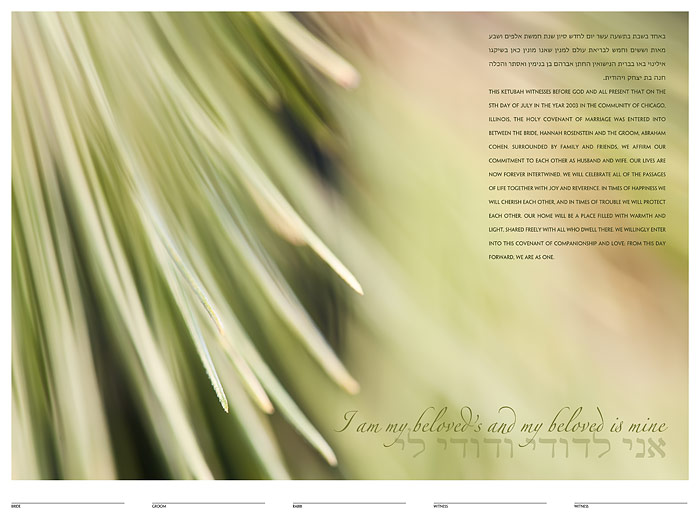 The Evergreen Ketubah - This ketubah is made from an abstract photograph of the needles cascading off of a pine branch.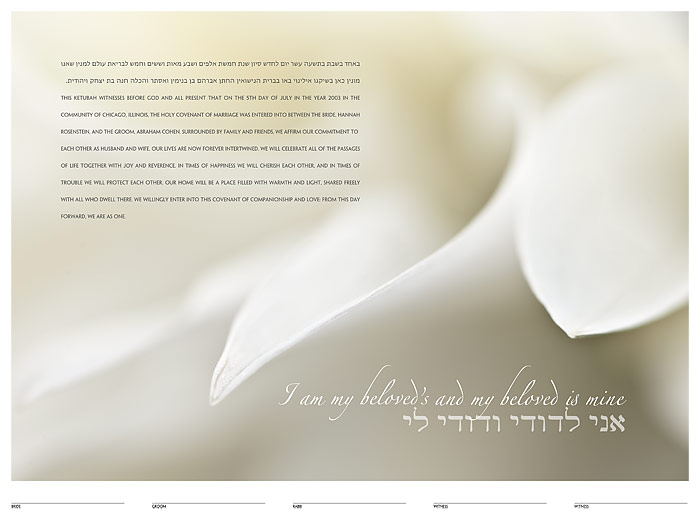 The Elegance Ketubah - A soft and delicate ketubah created from an abstract photograph of a dahlia.