Visit the atist's website and store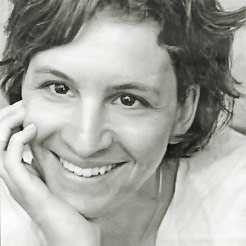 Contemporary designer Laura Cowan began her career in London after graduating in Silversmithing and Jewellery at London Guildhall University. She now brings her unique ideas to the field of Judaica, working from her design studio and workshop in Tel Aviv.
'My recent work is based on a rocket shape. I was inspired by the Sixties mission to land a man on the moon. Although this was achieved even before I was born, I was fascinated by the hype and excitement generated by the race to the moon. I also loved the irony of a futuristic design based on what is now history.'
Laura's fresh ideas contribute to a new wave of exciting Judaica design, shaking up the traditional market and generating worldwide interest. Her work is exhibited in galleries and museums worldwide - America, Canada, Israel, England, Italy, Sweden and Australia.
Products by Laura Cowan: