Creating a ketubah all your wedding guests can sign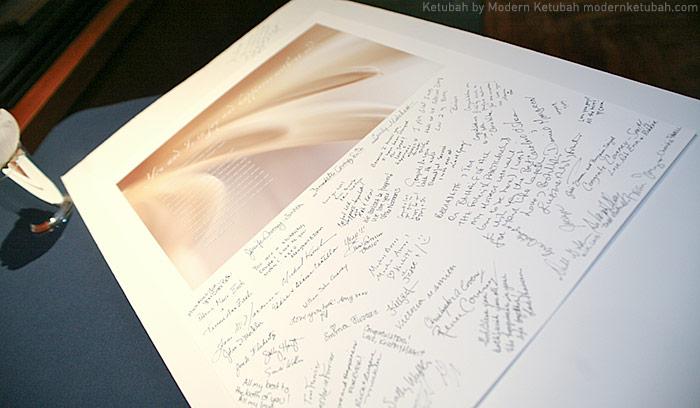 Most ketubahs are just signed by 5-7 people. But some couples want more -- they want everyone at the wedding to join in and sign their ketubah! Whether you are following an an old tradition like the Quaker wedding ceremony, a new tradition like the Foundation Covenant for same-sex couples, or you just like the idea -- it is easy to do.
Every ketubah design I make can be made so that everyone attending the wedding can sign it. When you place your order, just select my Standard Sized ketubah, and the in the Signatures section of the order form, select the option to have it printed on larger paper. It just costs $15.