Nicole and Jonathan sent me these beautiful photos of their ketubah signing, saying "We want you to know that the Ketubah was a huge hit — everyone loved it! Thank you for creating such a special Ketubah for us. It's a beautiful piece of artwork in our home!"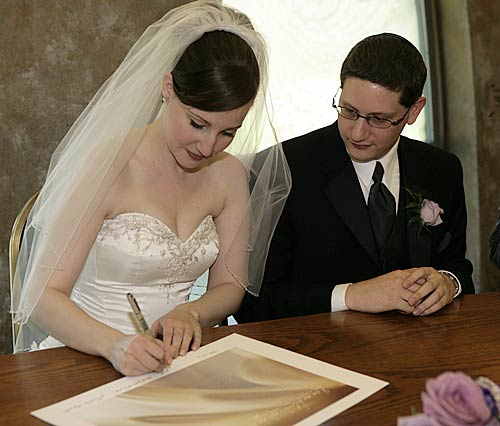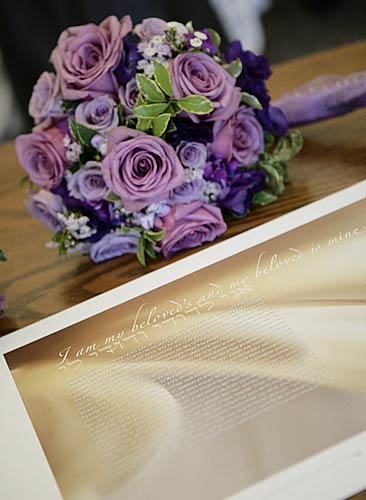 Nicole and Jonathan's ketubah is 'Petals', a design I created from one of my photographs of a gerbera daisy. The photographs of the signing ceremony were done by Emile Marino.
If you'd like to share photos of your own ketubah signing, I'd be honored to show them. Just let me know.