Some thank you notes just blow you away: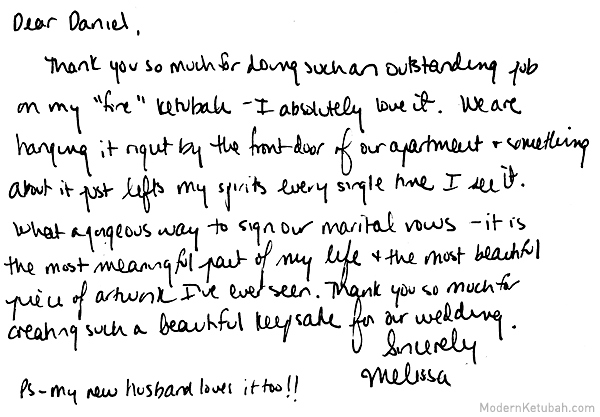 Thank you so much for doing such an outstanding job on my Fire Ketubah — I absolutely love it. We are hanging it right by the front door of the apartment and something about it just lifts my spirits every single time I see it. What a gorgeous way to sign our marital vows — it is the most meaningful part of my life and the most beautiful piece of artwork I have ever seen. Thank you so much for creating such a beautiful keepsake for our wedding.
Thank you, Melissa and Greg, it was my pleasure!